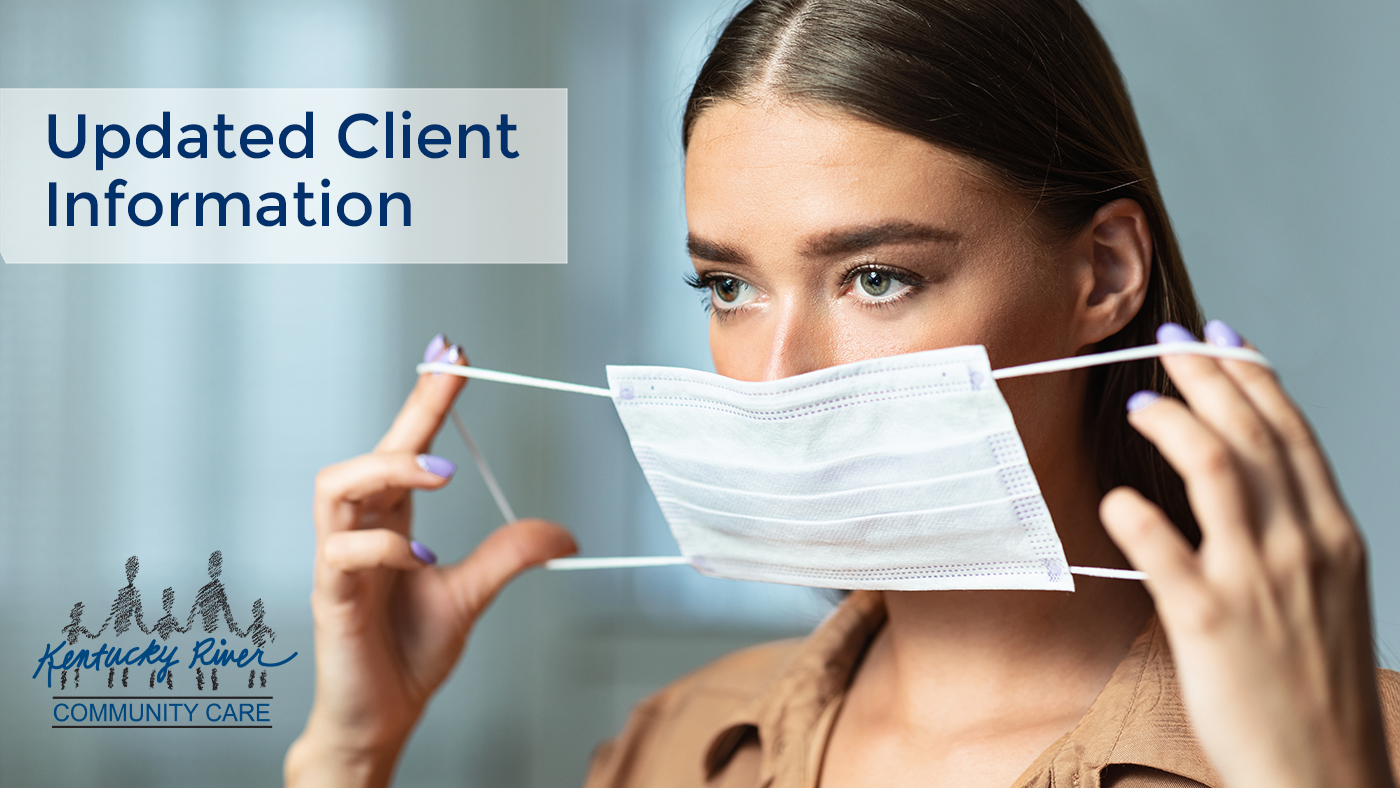 As an essential provider, KRCC continues to keep your health our top priority. Moving forward, we are following the new Kentucky requirement that face masks be worn in public. 
Beginning May 11th, we will require clients and staff to follow the new guidelines within KRCC.
Clients seeking services will need to wear a mask. If you do not have a face mask, below is a link explaining how to create a quick face cover.
Learn How To Create A Quick Face Cover Here
We thank you in advance for your understanding and for helping us to slow the spread of the Coronavirus.
Real Stories. Real people. Real Recovery.

It starts with a decision. The choice to claim for yourself a better life. It starts by caring about who you are, because who you are is so important. When you give yourself a chance, the opportunity to get better will arrive. You are not alone. Today is the day to invest in you, because you're worth it. What would your life look like if you were well? We are here to guide you, and the life you've been hoping for is possible. Now, let's begin.
The KRCC Open Access system allows clients to determine when and where they would like to receive their initial service visit with a Behavioral Health clinician. Clients may walk-in to any of our outpatient offices for assistance or schedule an appointment on a day and time that is convenient for them.
The KRCC Patient Portal allows clients to login and view their health records, and provides 24/7 access for better communication with your physician's office. Use the link below to access your Patient Portal.
Outpatient Locations by County
Contact:
3830 Hwy 15 South
Jackson, KY 41339

Call us:
606-666-7591
Contact:
3476 West Hwy 80
Emmalena, KY 41740

Call us:
606-785-3556
Contact:
1060 Grand Avenue
Beattyville, KY 41311

Call us:
606-464-3212
Contact:
28 Fire House Lane
Hyden, KY 41749

Call us:
606-672-4215
Contact:
3367 Hwy 119 N (Mayking Mall)
Whitesburg, KY 41858

Call us:
606-633-4439
Contact:
115 Rockwood Lane
Hazard, KY 41701

Call us:
606-436-5761
Contact:
129 Kentucky 15 N
Campton, KY 41301
Call us:
H&W 606-668-7420